Pre-Employment Screening Services in Overland Park, KS
This is our bread and butter. Unlike other companies we are solely dedicated to pre-employment testing. Aculas provides occupational health services such as physical capacity profiles, DOT and non-DOT physical exams, drug tests and chiropractic care to Johnson County, KS and the surrounding Kansas City metro area. A few of our services:
Does your new hire have the strength and fitness required to do their job?
Does your new employee have a pre-existing injury?
Is your employee ready to return to their job after recovering from an injury?
Are you struggling to answer these questions? We can have objective results to you within an hour. Let Aculas help you with your employee health uncertainty.
Hiring shouldn't be a guessing game

The 'can' versus 'should' dilemma: It's easy to say, "I can lift that box," but should they? We can, and should, help you answer that question. By performing third-party employment evaluations, we make sure every employee, no matter the position, is fit to do the job.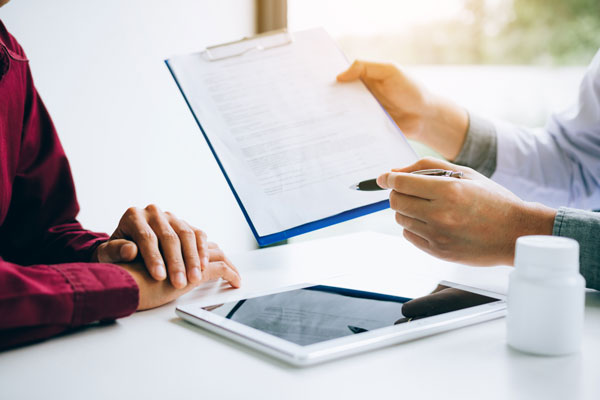 Are your drivers fit to hit the road?

Getting to drive a semi-truck, school bus or other commercial motor vehicle (CMV) is pretty cool, but to make sure drivers are healthy and able to drive these 'rigs' the Department of Transportation (DOT) requires a physical exam at least once every other year. This is a great safety check for the driver, your company, and everyone else on the road.
The DOT Physical provides drivers with a medical certificate to confirm that they are physically able to safely operate a CMV. In order to give the 'green light' we take a look at the following areas:
- Overall Physical Evaluation
- Vision & Hearing Test
- Vitals
- Urinalysis
Want to upgrade your DOT physical? Look at adding the Physical Capacity Profile®. The PCP takes 28 strength measurements and generates a robust report that can be used as a baseline, a way to align employees abilities with a specific job, or to provide additional peace of mind.